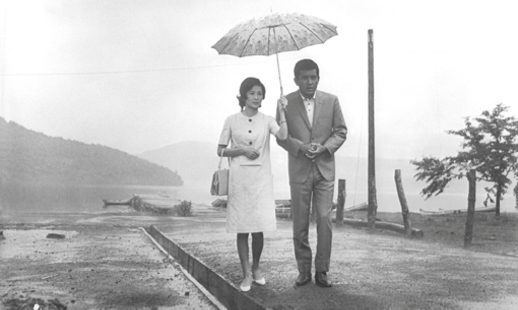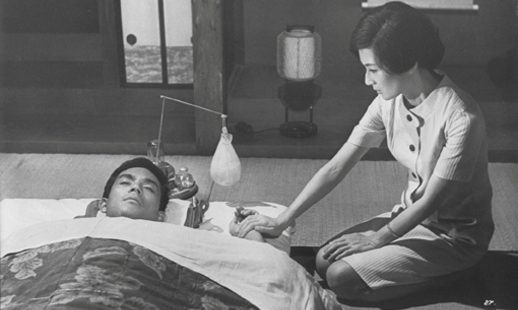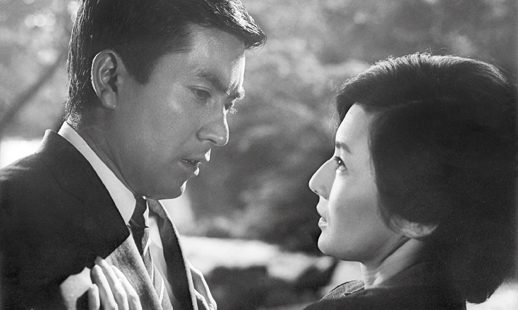 Scattered Clouds
乱れ雲 (Midaregumo)
Newlywed Yumiko (Yoko Tsukasa) is suddenly widowed when her husband is killed in a traffic accident. The driver responsible is a company worker called Shiro (Yuzo Kayama) who though found innocent is so distraught that he begs for her forgiveness and offers financial aid. Despite her conflicting feelings, Yumiko finds herself in the middle of a dramatic, doomed and unexpected love story when she inadvertently begins falling deeply in love with Shiro.
This classic film, shot in beautiful colour Tohoscope, is tied together by a series of meetings and partings in which the characters are bound by a sense of guilt and duty to each other. With a distinguished career of 89 films to his name, this melodrama was to be Mikio Naruse's last cinematic offering. An embodiment of his masterful style, this film that tells a story of desire and escape, remains timeless.
Showing at: ICA, London; QUAD, Derby; Watershed, Bristol; Filmhouse, Edinburgh; QFT, Belfast; Showroom Cinema, Sheffield; Tyneside Cinema, Newcastle upon Tyne; Broadway Cinema, Nottingham.
Distributor: Toho
Images © 1967 Toho Co., Ltd.
Director: Mikio Naruse
Yoko Tsukasa, Yuzo Kayama, Mitsuko Kusabue, Mitsuko Mori, Mie Hama
1967, 108min, English subtitles