The UK's largest festival of Japanese cinema is back for its 17th edition under the concept of 'happiness'.
Happiness, though universal in its importance, is felt so subjectively by humankind that the definition of the concept is still very elusive. And yet, the search for happiness has long provided Japanese cinema with a staple theme, and it is within its framework that the Japan Foundation Touring Film Programme 2020 has been curated.
Embracing the rich and complex spectrum of emotions that go hand in hand with this concept, the programme seeks to present the highs and lows experienced in pursuit of happiness in Japan, showcasing diverse cinematic voices as they shine a light on stories of love, social inclusion, the resilience of humankind through times of hardship, and non-conventional paths to achieving and maintaining joy.
Since 2004, the Japan Foundation has showcased, in close partnership with distinguished film venues across the nation, some of the finest Japanese films in order to introduce their versatility and uniqueness to the UK. With a line-up of contemporary titles that have never had a UK release, documentaries, anime, and classic masterpieces, there is always something for everybody.
---
The Japan Foundation Touring Film Programme 2020 has been programmed and produced by Junko Takekawa (Japan Foundation London) and Mayu Honda (Japan Foundation Tokyo), coordinated by Darian De La Cruz (Japan Foundation London), with help by Yukino Ishimaru and Jessica Mancoo. Special thanks to Alex Jacoby and Kiyomi Nakazaki.
---
Special Guest Announced:
For this year's edition of the programme, we are delighted to invite several distinguished guests who will make their appearance at a selection of screenings across the UK. Keep checking back on this page to find out new guests announcements as well as details of their attendance!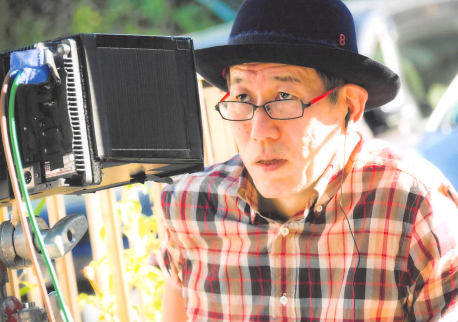 The Japan Foundation Touring Film Programme 2020 is proud to announce the attendance of OZAKI Masaya, director of Her Sketchbook.
OZAKI Masaya is perhaps best known as one of Japan's most accomplished screenwriters. Mainly writing for TV dramas, the adaptations of his scripts such as that for Umechan Sensei (2012) have attracted a great number of viewers in the past few decades. Also a talented film maker, Her Sketchbook (2017) – a unique coming-of-age story of a young woman who has been socially excluded in Japan – is his second feature film, following his debut work Rendezvous! (2010). He also wrote the script for a feature film set on the Okinawan islands, A Yell from Heaven (2011), which was screened as part of the Japan Foundation Touring Film Programme 2015. OZAKI will attend special Q&A screenings of Her Sketchbook at:
ICA, London: Sunday, 2 February and Sunday, 9 February
DCA, Dundee: Monday, 3 February
Phoenix Leicester: Wednesday, 5 February
QUAD, Derby: Friday, 7 February
CHAPTER, Cardiff: Saturday, 8 February
Special Guest Announced:
The Japan Foundation Touring Film Programme 2020 is proud to announce the attendance of NOBUTOMO Naoko, director of I Go Gaga, My Dear.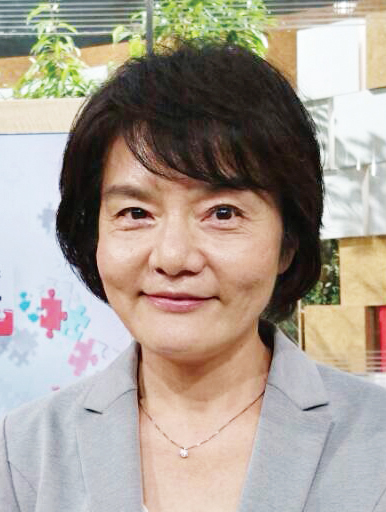 NOBUTOMO Naoko has been producing documentaries for Fuji TV since 1986. Her documentaries have tackled various social themes, most notably her own struggle with breast cancer. Her feature film debut, I Go Gaga, My Dear started off with just one screening in a regional city. As favourable reviews spread, it went on to be screened at over seventy cinemas in Japan as well as overseas. Documenting her small tight-knit family's struggle to come to terms with her mother's declining health due to dementia, this touching family film reflects on the common and timely issues existing in Japan's aging society while giving us an intimate insight into the director's own life. NOBUTOMO will be available to answer questions on I Go Gaga, My Dear during special Q&A screenings held at:
ICA, London: Saturday, 15 February
Square Chapel, Halifax: Sunday, 16 February
Watershed, Bristol: Monday, 17 February
Showroom, Sheffield: Tuesday, 18 February
QFT, Belfast: Wednesday, 19 February
Special Guest Announced:
The Japan Foundation Touring Film Programme 2020 is proud to announce the attendance of MAEDA Tetsu, director of A Banana? At This Time of Night?.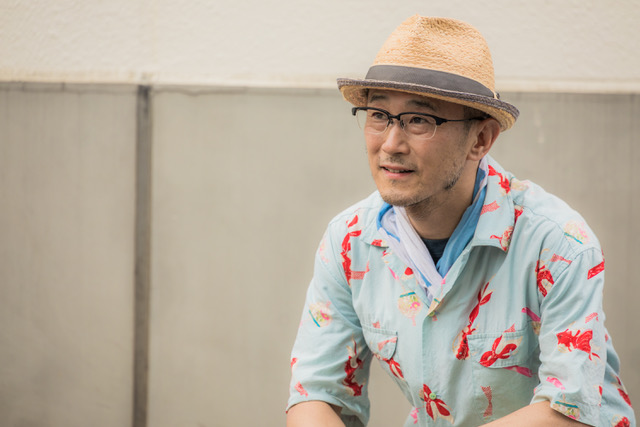 MAEDA Tetsu is a screenwriter and director from Osaka. Previously working closely with many prominent film directors such as SUO Masayuki for Shall we Dance (1996) as an assistant director, he made his directorial debut in 2000 with Swing man. Since then, MAEDA has gone on to direct numerous feature films and TV series including Saru Lock (2009) and Sukiyaki (2011) as well as writing the script for a handful of titles. A Banana? At This Time of Night? is an extraordinary adaptation of the real life of SHIKANO Yasuaki, who suffered from muscular dystrophy, and his medical volunteers who supported him during his life. MAEDA will take part in Q&A screenings of A Banana? At This Time of Night? at:
Filmhouse, Edinburgh: Thursday, 19 March
Broadway, Nottingham: Saturday, 21 March
Exeter Phoenix: Sunday, 22 March
Will you attend one of the Q&A screenings? Let us know your plans over on our Twitter account!
---