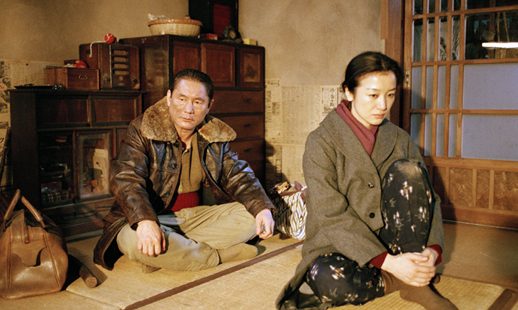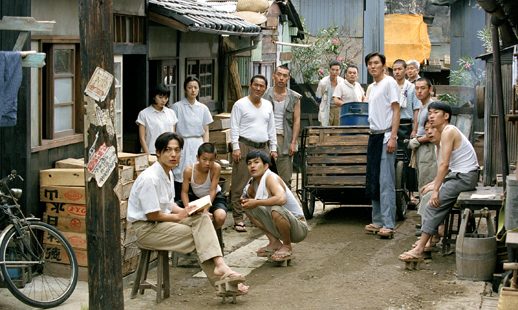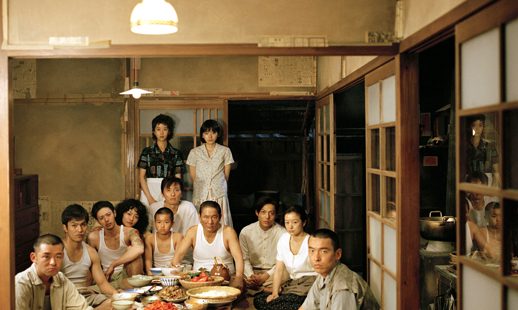 Blood and Bones
血と骨  (Chi to hone)
In 1923, Shun-pei Kim left Cheju, an isolated island in the far South of Korea for Osaka, Japan, dreaming of making his fortune in a new land. Contrary to his hopes, what was waiting for Shun-pei in Japan was a brutal life of discrimination and hard labour. With his remarkable physical strength, cunning and ruthlessness he overcomes the odds stacked against him and opens a kamaboko (steamed fish cake) factory, which before long is a success, bringing him the fortune he coveted for so long.  However, with no limit to his obsession for money, Shun-pei gradually transforms himself into a ruthless loan shark.
Blood and Bones paints an unflinching portrait of a man struggling to make a name for himself in a foreign country and the web of turmoil his wife, mistress, children, relatives and all those around him are drawn into as a result of his choices and brutal, violent nature. Starring legendary Japanese actor 'Beat' Takeshi Kitano.
Showing at: ICA, London; Watershed, Bristol; QUAD, Derby; Dundee Contemporary Arts, Dundee; Filmhouse, Edinburgh; Showroom Cinema, Sheffield; Tyneside Cinema, Newcastle upon Tyne.
Distributor: Office Kitano
Images © 2004 BE-WILD, ARTIST FILM, TOSHIBA ENTERTAINMENT, EISEI GEKIJYO, ASAHI BROADCASTING, XANADEUX
Director: Yoichi Sai
2004, 144min, English subtitles