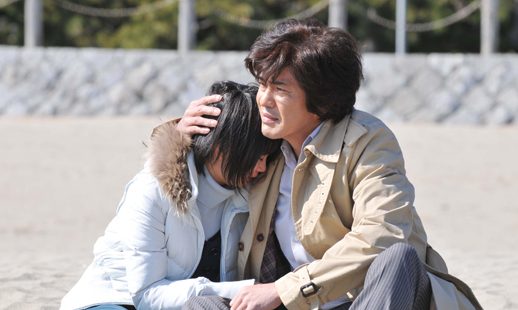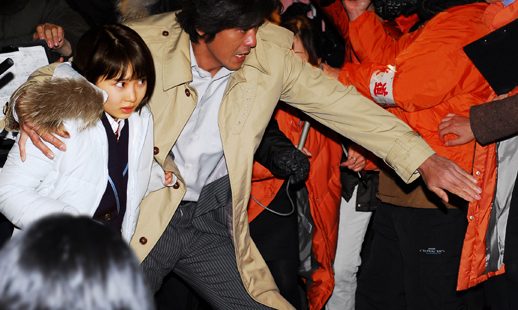 Nobody to Watch Over Me
誰も守ってくれない (Dare mo mamotte kurenai)
Focusing on the accused's sister, bright-eyed high school student Saori (Mirai Shida), this deep thriller follows the suffering of the family of a teenage murderer and the struggles of Detective Katsuura (Koichi Sato) ordered to protect them from the unwanted media onslaught and public scrutiny. In a deadly game of hide and seek, malicious netizens unsatisfied with the young suspect in custody expose the family's personal information, as well as their every move.
Captivating to watch, this film by Ryoichi Kimizuka (screenwriter of the Bayside Shakedown films) reflects the current fears over the perils of social media and privacy, but also deftly weaves a story about the brokenness of modern-day families. This film also earned Kimizuka the 'Best Screenplay' award at the Montreal World Film Festival 2008.
Showing at: ICA, London; Watershed, Bristol; QUAD, Derby; Filmhouse, Edinburgh; Showroom Cinema; Sheffield; Brewery Arts Centre, Kendal, Cumbria.
Distributor: Pony Canyon
Images © 2009 FUJI TELEVISION NETWORK, NIHON EIGA SATELLITE BROADCASTING CORPORATION, TOHO
Director: Ryoichi Kimizuka
Koichi Sato, Mirai Shida, Ryuhei Matsuda, Yuriko Ishida, Kuranosuke Sasaki
2009, 118min, English subtitles