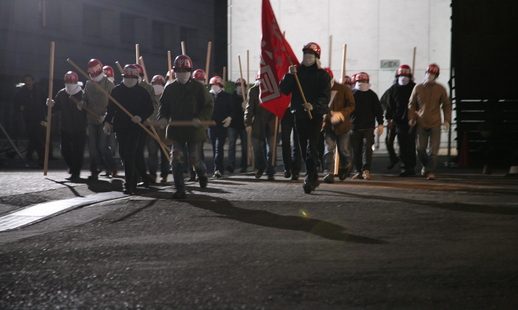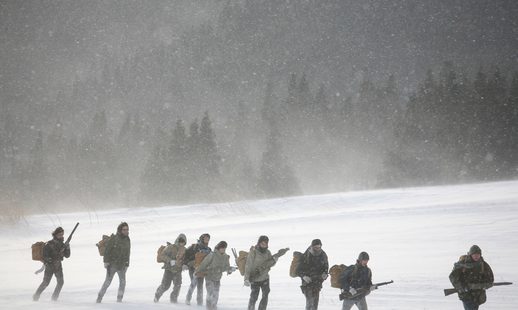 United Red Army
(Jitsuroku Rengo Sekigun: Asama sanso e no michi)
Wakamatsu's docu-drama traces the rise and fall of left-wing 1960s radicalism leading up to the climatic incident which saw its demise.
Showing at: ICA, London; Showroom Workstation, Sheffield; mac birmingham, Birmingham; Filmhouse, Edinburgh; Watershed, Bristol.
Koji Wakamatsu's three-hour docu-drama epic traces the rise and self-destructive collapse of one the most radical of political groups in the 1960s; the United Red Army. Amidst the student movements of the period and violent clashes between protesters and riot police, Wakamatsu examines the figures behind the group which eventually split into factions and spiralled into extremism, leading ultimately to a police standoff known as the Asama-Sanso incident: a climatic incident than saw the group's demise.
Set to a score by composer Jim O'Rourke, Wakamatsu's story draws extensively from his own experience with radical politics, based on interviews conducted with surviving Red Army members, and provides a fascinating insight into a brutal and bloody history that has almost already been forgotten.
The film is perhaps the most ambitious production by Wakamatsu, who tragically passed away in October 2012, the same year in which he was honoured with the 'Asian Filmmaker of the Year Award' at Busan International Film Festival.
Director: Koji Wakamatsu
Maki Sakai, Arata, Akie Namiki , Go JibikI, Shima Onishi
2007/190min/English subtitles