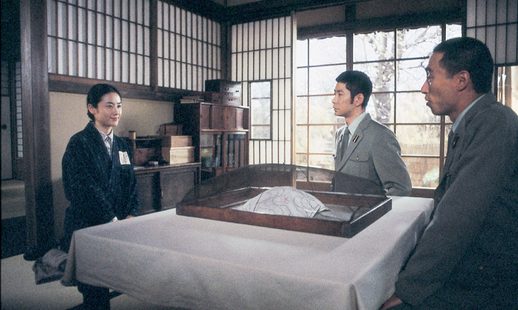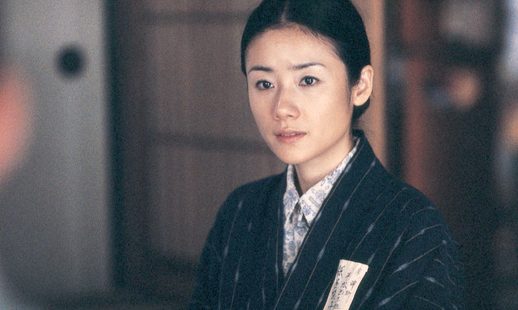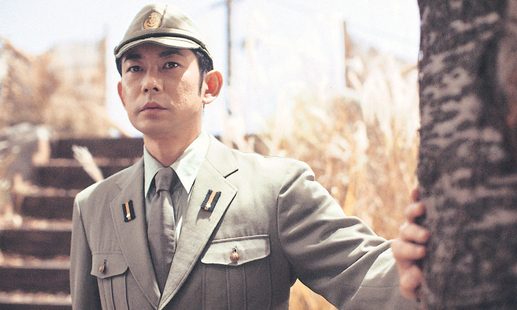 The Blossoming of Etsuko Kamiya
(Kamiya Etsuko no seishun)
A tragic wartime love story between country girl Etsuko and a pilot sent on a suicide mission in Kuroki's final work.
Showing at: ICA, London; Showroom Workstation, Sheffield; mac birmingham, Birmingham; Queen's Film Theatre, Belfast; Filmhouse, Edinburgh; Broadway, Nottingham.
Etsuko Kamiya (Tomoyo Harada) is a country girl expecting to marry in the coming years. Despite her sibling's efforts to find her a suitor in army engineer Nagayo (Masatoshi Nagase), Etsuko's true love is left for Nagoya's friend Akashi (Shunsuke Matsuoka), a young military man who has been conscripted to be a kamikaze pilot.
A tragic yet quaint love story set in Kagoshima as the Second World War drew to a close, this film, based on a stage play by Masataka Matsuda, is Kazuo Kuroki's final work before his death in 2006 and like many of Kuroki's works, concerns the trauma and unalterable influence of the Second World War of those who lived through it.
Director: Kazuo Kuroki
Tomoyo Harada, Masatoshi Nagase, Shunsuke Matsuoka, Manami Honjo
2006/119min/English subtitles

Image © 2006 Bandai Visual / Ad-gear / TV Asahi / Waco / Pal Entertainments Production