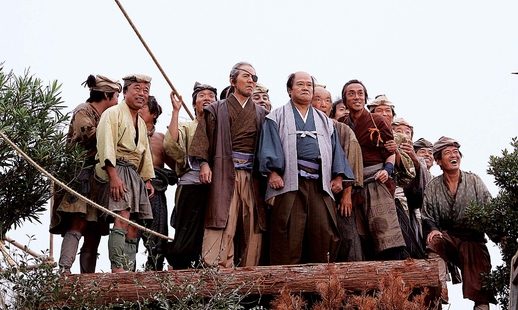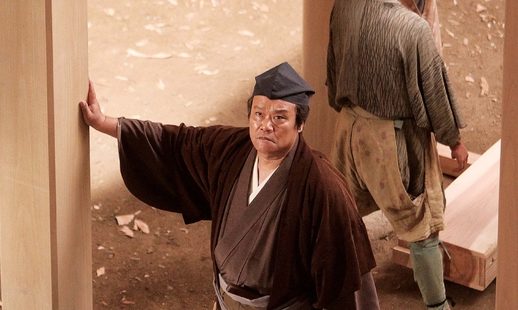 Castle Under Fiery Skies
(Katen no shiro)
A peasant carpenter is summoned to oversee the mammoth task of constructing a castle like no other in this unique spin on a period drama.
Showing at: ICA, London; Showroom Workstation, Sheffield; mac birmingham, Birmingham; Queen's Film Theatre, Belfast; Tyneside Cinema, Newcastle upon Tyne.
In the Age of the Country at War, peasant carpenter Mataemon Okabe (Toshiyuki Nishida) renowned for his 'divine hands' is summoned by Lord Nobunaga to oversee the mammoth task of the construction of the fabled 7 story fortress Azuchi Castle, a huge castle to be built on Mount Azuchi overseeing and guarding the then-capital Kyoto. However Motaemon must overcome some persistent obstacles on the path towards its completion.
This film introduces a fascinating insight into the world of traditional Japanese architecture. Mitsutoshi Tanaka's well-crafted spin on the period drama genre is a heart-warming tale of one ordinary man's skill and determination, and journey towards success beyond his normal capabilities.
Director: Mitsutoshi Tanaka
Toshiyuki Nishida, Shinobu Otake, Saki Fukuda
2009/139min/English subtitles

Image © CASTLE UNDER FIERY SKIES Production Committee