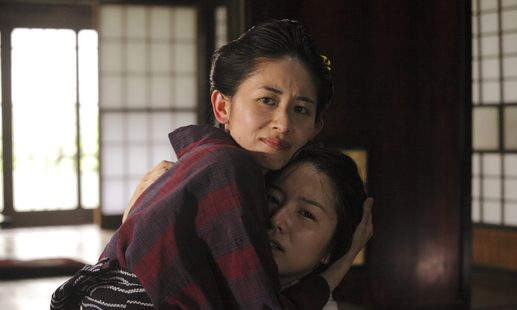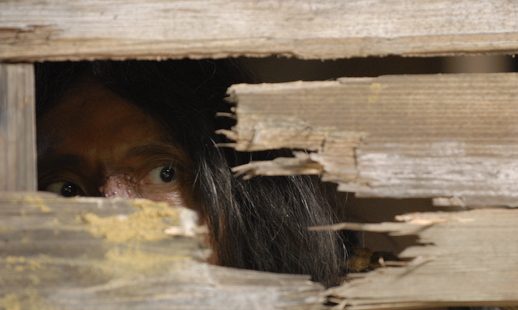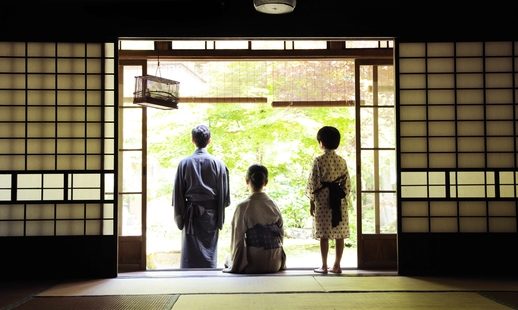 Kaidan Horror Classics
(Ayashiki bungô kaidan - Hazakura to mateki/Hana/Nochi no hi)
Three haunting stories written by Japanese literary masters, reinterpreted and revived by some of Japan's greatest directors, Kaidan Horror Classics is a collection of beautiful yet terrifying tales of the darkness of the human heart.
Showing at: ICA, London; Showroom Workstation, Sheffield; Queen's Film Theatre, Belfast; Filmhouse, Edinburgh; Tyneside Cinema, Newcastle upon Tyne; Watershed, Bristol; Broadway, Nottingham.
The Whistler (Dir. Shinya Tsukamoto)
Yuko (Aoba Kawai) spends her days caring for her terminally ill younger sister Itsue (Eri Tokunaga), however upon finding a bundle of anonymous letters addressed to Itsue, Yuko is determine to find out from whom and why have they been sent.
Based on the original story by Dazai Osamu, Shinya Tsukamoto's distinctive cinematic style portrays the inner rage of adolescents towards those dear to them.
The Nose (Dir. Sang-il Lee)
A monk named Zenchi (Yutaka Matsushige) attempts to save a child from drowning in a river, but when the child sees the enormous nose he was concealing the monk impulsively pushes him away. Racked with guilt, Zenchi becomes fearful of silently watching eyes.
Inspired by an early short story by Ryunosuke Akutagawa, this loose interpretation retains the protagonist's predicament, and includes elegant cinematography, reminiscent of classic period films.
The Days After (Dir. Hirokazu Kore-eda)
A child appears before a young couple who lost their beloved son at an early age. Is he the reincarnation of their son, or a ghost?
This strange and serene story of a family's days spent with the son who seems to have come back to life, is adapted from the fantasy stories by Murou Saisei.
Director: Shinya Tsukamoto, Sang-il Lee, Hirokazu Kore-eda
Aoba Kawai, Eri Tokunaga, Yutaka Matsushige, Haruka Igawa, Ryo Kase, Goro Nakamura
2010/121min/English subtitles