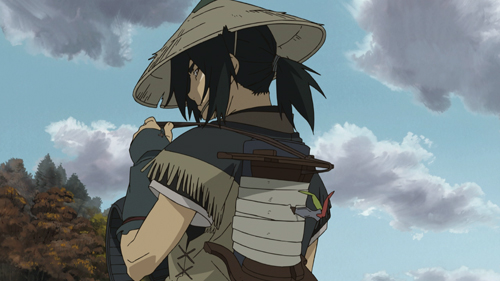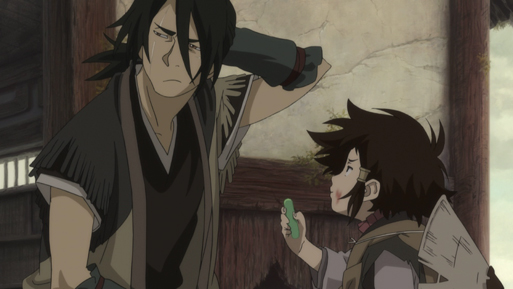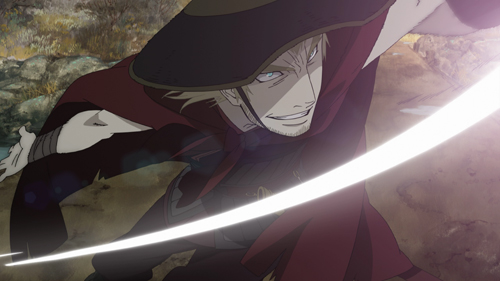 Sword of the Stranger
(Stranger mukohadan, ストレンヂア 無皇刃譚)
In feudal era Japan, young Kotaro is pursued by the royal army of China's Ming Dynasty. When his loyal dog Tobimaru is injured in an ambush, Kotaru reluctantly recruits a mysterious, nameless samurai as his bodyguard. However, "No-name" has a guilty past and his own inner demons to battle.
A classic animation which celebrates its tenth anniversary, this breath-taking and thrilling action anime features stunningly animated fight scenes and is produced by Studio Bones, the legendary animators behind Fullmetal Alchemist and Cowboy Bebop.
2007/102 min/English Subtitles
ストレンヂア 無皇刃譚
戦国時代を舞台にした時代劇アニメ。中国大陸から身寄りのない少年、仔太郎が日本に渡ってきた。愛犬と共に旅する彼は、奇妙な浪人「名無し」と巡り会う。刺客に襲われ、危ういところを浪人に助けられた仔太郎は、その浪人と行動を共にするが、武装集団が2人の後を追っていた。TOKIO の長瀬智也、Hey! Say! JUMP の知念侑李という2人のアイドルが浪人と仔太郎の声を担当。
監督: 安藤真裕
声の出演: 長瀬智也、知念侑李、山寺宏一
(Special thanks to Eikoku News Digest)
Director: Masahiro Ando
Cast: Tomoya Nagase, Yuri Chinen, Naoto Takenaka, Koichi Yamadera
© BONES / STRANGERS 2007, All Rights Reserved.