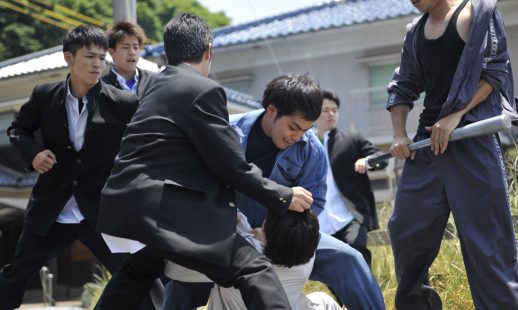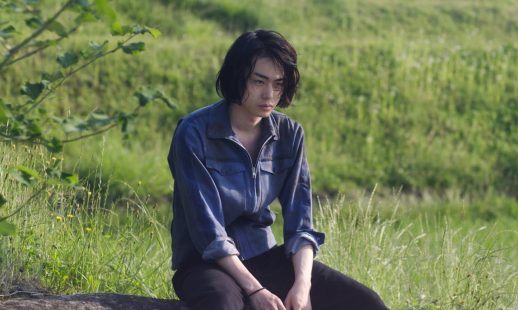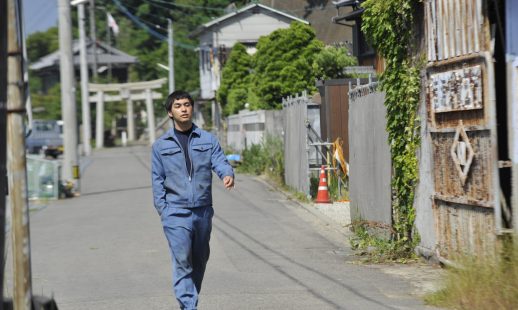 Destruction Babies
ディストラクション・ベイビーズ
UK Premiere
Delinquent runaway Taira (Yuya Yagira, Nobody Knows) leaves his hometown for the city, where he aimlessly roams the streets picking fights with random bystanders. Rallied on by a high schooler, Taira's street-side scuffles soon turn into a sinister game.
Destruction Babies is a brutal and unflinching drama depicting the unstoppable desires and impluses of lost young people intoxicated by violence. The commercial debut by director Tetsuya Mariko, this exciting and unpredictable film scooped the Prize for the Best Emerging Director, Locarno International Film Festival upon its international premiere in 2016.
The film was ranked as the 4th best film at the 90th edition of the Kinema Junpo awards, where the film also won awards for Best Actor (Yuya Yagira) and two awards for Rookie of the Year (Nana Komatsu, Nijiro Murakami).
己の欲望に忠実で、まるで野獣のように生きる暴力的なアウトサイダーの若者たちの末路を描く。愛媛県松山市。相手かまわずけんかを仕掛ける青年、泰たいら良の姿に共感した高校生の裕也は、泰良とともに通行人に無差別に暴力を加え始める。車を強奪した彼らは、そこに居合わせたキャバクラ嬢も巻き込み、松山市郊外へと向かう。昨年のロカルノ国際映画祭で新進監督賞を受賞。
監督: 真利子哲也
出演: 柳楽優弥、菅田将暉、小松菜奈
Distributor: Third Window Films
Director: Tetsuya Mariko
Starring: Yuya Yagira, Masaki Suda, Nana Komatsu
2016, 108 min, English subtitles
View trailer