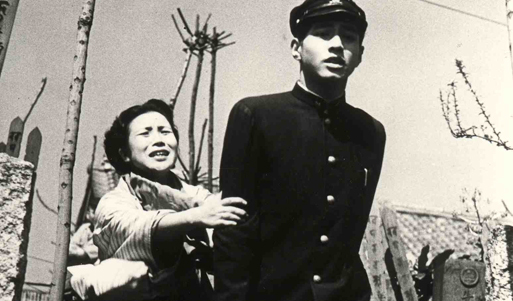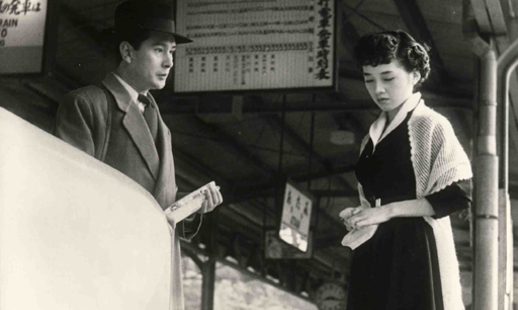 A Japanese Tragedy
日本の悲劇 (Nihon no higeki)
Having lost her husband in the war, Haruko (Yuko Mochizuki) struggles to bring up her ungrateful materialistic-minded son and daughter. Despite her countless sacrifices, including selling her land and even her body, her now grown-up children reject their mother, driving her to despair.
Directed by Keisuke Kinoshita, considered to be one of the most important directors of the Golden Age of Japanese cinema in the 1950s, this film is a bleak portrait of post war Japan through the story of a mother's self-sacrifice. Through masterfully interspersing his film with verité-styled flashbacks and newsreel footage, Kinoshita creates an insightful account of the personal toll of war and the slow, painful process of recovery.
「二十四の瞳」や「楢山節考」などの名作を通じて邦画の黄金期を築いた木下惠介監督の作品。戦争で未亡人となった春子は、旅館の女中として働いていた。彼女の生きがいは、娘の歌子と息子の清一。しかし、子供たちの方は、男に身を許す商売に手を染めた過去を持つ母親に対して反発を覚えていた。そして息子は婿養子になるため家を出ることになり、娘は既婚者と駆け落ちする。
監督: 木下惠介
出演: 望月優子、桂木洋子、佐田啓二
Distributor: Shochiku
Image © 1953 Shochiku Co., Ltd.
Director: Keisuke Kinoshita
Yuko Mochizuki, Yoko Katsuragi, Masami Taura
1953, 116 min, English subtitles