East Side Stories
Japanese Cinema Depicting the Lives of Youth
31 January to 27 March 2014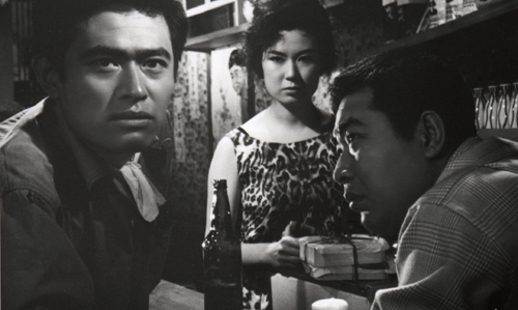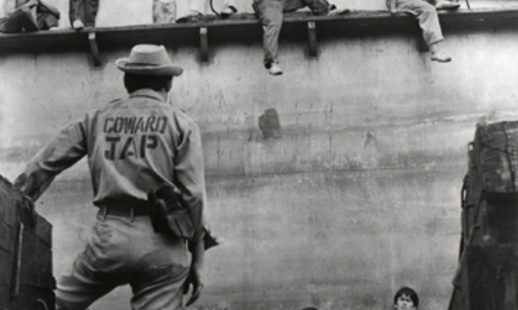 18 Who Cause a Storm
(嵐を呼ぶ十八人 / Arashi o yobu juhachi-nin)
A worker in a shipbuilding yard is offered the chance to boost his wages by managing a dormitory inhabited by a pack of 18 adolescent ruffians. This early film by Yoshishige Yoshida (Eros Plus Massacre) is a neorealist account of the conditions for Japanese temporary workers in the 1960s, and rare to see outside Japan.
故大島渚監督らとともに、戦後の日本の映画界に新風を巻き起こした「日本ヌーヴェルヴァーグ」の旗手の一人である吉田喜重監督の名作が上映される。舞台は瀬戸内海を臨む造船所。特別給与が出るとの話に惹かれて造船所の寮の管理人を務めることになった若き男が、札付きの悪人ばかりで構成された18人の入寮者を相手に奮闘する青春群像劇となっている。
Director: Yoshishige Yoshida
Tamotsu Hayakawa, Yoshiko Kayama, Eiji Matsui, Takenobu Wakamoto, Katsuyoshi Nishimura
1963/108min/English subtitles

Image © 1963 Shochiku Co., Ltd.