Everybody has once told a lie or kept something hidden from others. Whether for good intentions or otherwise, it is a fundamental and intriguing aspect of human nature which has provided inspiration to countless storytellers and filmmakers.
With diverse cinematic voices, The Japan Foundation Touring Film Programme 2018 features some of the best examples of cinema from Japan and will look at how the country's filmmakers have been drawn to portraying the "(un)true" colours of human nature. The twists and turns of life portrayed in the programme are at times heart-rending, at other times hilarious, but always enthralling.
The Japan Foundation Touring Film Programme 2018 is programmed and produced by Junko Takekawa, Paul Graham, Yuri Kubota and coordinated by Darian De La Cruz and Melisha Kontemeniotis. Special thanks to Kiyomi Nakazaki, Dr Alexander Jacoby and Jasper Sharp.
---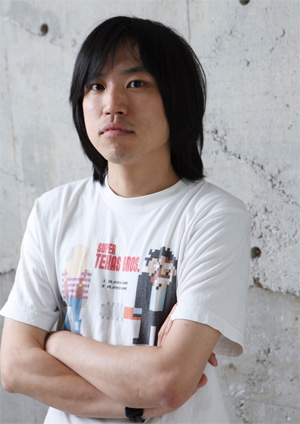 Special Guest Announced:
Kosuke Mukai
The Japan Foundation is excited to announce the attendance of one of Japan's most prominent screenwriters, Kosuke Mukai. Having written the script for one of the curated films in this year's programme, Gukoroku – Traces of Sin, Mukai will be attending select screenings of his latest work at:
ICA, London: Friday, 2 February and Tuesday, 6 February
Watershed, Bristol: Sunday, 4 February
MacRobert Arts Centre, Stirling: Monday, 5 February
Biography:
Kosuke Mukai is a Writer, Cinematographer and Editor, known for screen writing for an array of Japanese series and films, including the well acclaimed Shinya Shokudo (2009-present), Linda Linda, Linda (2005), and The Girl in the Sun (2013). He was awarded the Ryuzo Kikushima Award in 2007 for his contribution as a screenwriter for The Matsugane Potshot (2007) and was the winner of the Best Screenplay Award at the 71 annual Mainichi Film Concours Film Awards for his screenplay for the film Satoshi: A Move for Tomorrow (2016). His most recent narrative Gukoroku: Traces of Sin (2016) was shown at Venice Film Festival in 2016.
But wait! Two more mystery guests will be announced in following weeks so make sure you check back regularly to be the first to know!
Who will it be? Tweet us your guesses at: @jpflondon
---
QUIZ!!
We are giving away two pairs of tickets to our loyal fans! For your chance to win, simply answer the question below:
Which film in this year's Japan Foundation Touring Film Programme lineup was made by a director who is currently celebrating the release of his 100th film?
Send in your answers to info@jpf.org.uk with the subject line 'JFTFP Quiz Answer' by Monday, 22 January and we will announce the two lucky winners on the following day!
Good Luck!
---