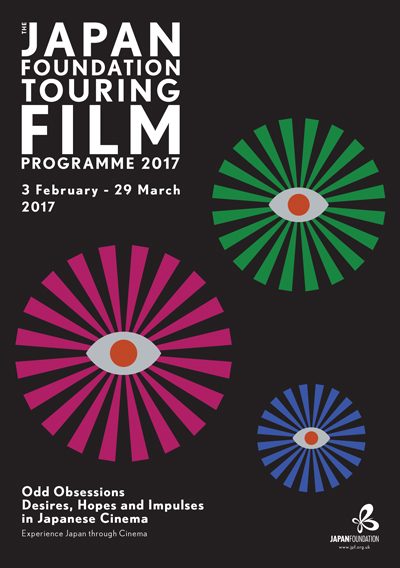 JFTFP17: That's a wrap!
The Japan Foundation Touring Film Programme 2017: Odd Obsessions: Desires, Hopes and Impulses in Japanese Cinema
#JFTFP17
3 February – 29 March 2017
Following 103 screenings nationwide over a two month period, the largest ever Japan Foundation Touring Film Programme drew to a close in late March. Featuring 14 titles, ranging from contemporary films, classics, documentary and anime, the programme toured to 15 venues around the country, including new venues in Stirling (Macrobert Arts Centre) and Inverness (Eden Court).
This year we also welcomed three very special guests, Naotaro Endo (director of Tsukiji Wonderland), Daishi Matsunaga (Pieta in the Toilet) and Shuichi Okita (The Mohican Home Comes), all of whom took part in post-screening discussions of their films in London and around the UK.
Below are some of this year's highlights:

Director Daishi Matsunaga visited the UK to attend screenings of his debut feature film Pieta in the Toilet. In addition to appearing at the film's UK premiere at ICA, Matsunaga also travelled to Watershed in Bristol, Showroom Cinema in Sheffield and Quad in Derby.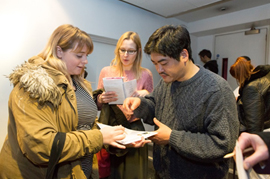 Another of the 9 UK premieres shown as part of the season was Shuichi Okita's latest film The Mohican Comes Home. Two of Okita's films have been released in the UK (Woodsman and the Rain and The Story of Yonosuke) and his fans turned out in numbers for the screening at the ICA!
Okita also attended screenings of The Mohican Comes Home at the Queen's Film Theatre in Belfast and Exeter Phoenix.
And then in March, we were joined by Naotaro Endo, director of the season's featured documentary, Tsukiji Wonderland.  Following the film's sell-out screening at ICA, London in February, Endo joined us for an exclusive 'Filmmaker Talk' at the Soho Hotel in London, before embarking on a tour around the UK, attending screenings in Broadway in Nottingham, Filmhouse in Edinburgh and Exeter Phoenix.

Thank you to everyone who attended the Japan Foundation Touring Film Programme this February and March! We look forward to seeing you again at the 15th edition in 2018!
Revisit the Japan Foundation Touring Film Programme 2017 on Twitter:
https://twitter.com/jpflondon/status/852117718794948608
Posted on: 30 March 2017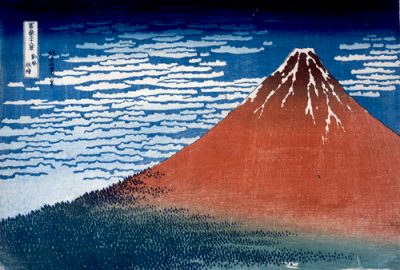 British Museum presents: Hokusai
British Museum presents: Hokusai is a groundbreaking documentary offering an exclusive private view of the British Museum major exhibition Hokusai: beyond the Great Wave. Filmed in Japan, the US and the UK, the film focuses on Hokusai's work, life and times in the great bustling metropolis of Edo, modern Tokyo. Using Ultra HD video technology and stunning close-ups, the film will reveal the extraordinary detail in the work of Hokusai on the big screen – a real feast for the eyes!
From Sunday, 4 June 2017, the film will be screened at a vast number of cinemas across the United Kingdom. To find your nearest venue, please visit: www.britishmuseum.org/whats_on/exhibitions/hokusai/hokusai_cinema.aspx
Venue: Nationwide
Image: Clear day with a southern breeze ('Red Fuji') from Thirty-Six Views of Mt Fuji. Colour woodblock, 1831. © British Museum.
Posted on: 15 May 2017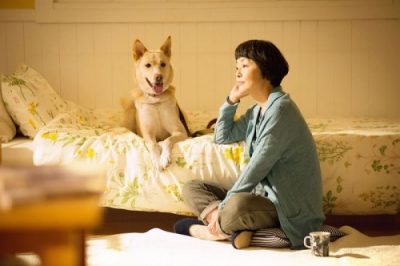 Dogs Without Names – film screening and Q&A with director and contributors
Wednesday 31 May 2017, 6:30pm
The Japan Society present a screening of Akane Yamada's moving docu-drama looking at animal adoption centres and shelters around Japan including those struggling to handle the countless lost dogs and cats in the 20-kilometre 'red zone' around the Fukushima nuclear reactor. The screening will be followed by Q&A with the director Akane Yamada and representatives of organisations featured in the film.
Venue: Phoenix Cinema, London
For more information, please visit: www.japansociety.org.uk/event/dogs-without-names/
Japan 2015, 107 mins, English subtitles
Image: ⓒ Small hope bay production
Posted on: 11 May 2017

Films at the Embassy of Japan: A Class to Remember II
Tuesday 23 May 2017, 6:30pm
The Embassy of Japan present a screening of Yoji Yamada's "A Class to Remember II"
Ryuhei Aoyama is a teacher at a special high school for learning-impaired children in Hokkaido. With graduation coming up soon, two of his students, Takashi and Yuya, just disappear. While he has his own problem with a daughter living separately with his ex-wife, he has to set out to look for them with his fellow teacher…
Venue: Embassy of Japan in UK, London
For more information, please visit: www.uk.emb-japan.go.jp/itpr_en/1705film.html
Posted on: 11 May 2017
No events or talks to display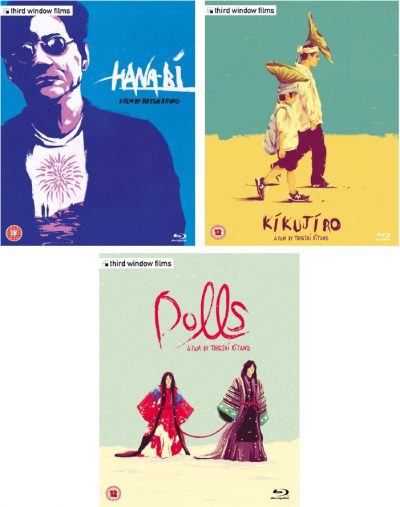 3 films from Takeshi Kitano:
Hana-bi / Kikujiro / Dolls
Third Window Films has announced the blu-ray release of three Takeshi Kitano films, all of which feature new 2k remasters from Office Kitano and a variety of exclusive special features:
Hana-bi (11 January 2016)
Former Police officer Nishi feels responsible for the shattered lives of his loved ones. His partner Horibe has been crippled in a disastrous stakeout, a colleague is shot dead by the same villain, and his own wife has a terminal illness. In debt to a yakuza loanshark, Nishi conceives a bank robbery to provide for his partner, help the dead cop's widow, and take one last holiday throughout Japan with his wife and share a final taste of happiness…
Kikujiro (22 February 2016)
It's summer and little Masao has no one to play with. With soccer practice suspended and his friends away at the beach, living alone with his grandmother seems even less fun for a nine-year-old boy. With address and photo in hand, Masao decides to take off in search of the mother he's never met. But with little money and even less sense of direction, Masao can't go alone. A friend of his grandmother volunteers her husband to accompany the boy on his quest.
Dolls (14 March 2016)
Three stories of undying love: Bound by a long red cord, a young couple wanders in search of something they have forgotten. An aging yakuza returns to the park where he used to meet his long-lost girlfriend. A disfigured pop star confronts the phenomenal devotion of her biggest fan.

For more information, please visit: http://thirdwindowfilms.com/
Posted on: 18 January 2016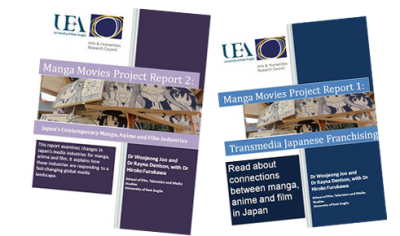 Manga Movies Project Report
Dr Woojeong Joo, Dr Rayna Denison and Dr Hiroko Furukawa of the School of Film, Television and Media Studies at the University of East Anglia have launched the new report Manga Movies Project Report – Japan's Contemporary Manga, Anime and Film Industries. The report follows on from themes and issues discussed in Dr Rayna Denison's lecture as part of the 2012 Japanese Cinema for Busy People seminar series at the Japan Foundation, and is about how Japanese manga, anime and film are becoming parts of huge multi-media franchises in Japan.
The report, and the prior report Transmedia Japanese Franchising, can be found online at: http://www.mangamoviesproject.com/publications

Posted on: 1 July 2013